Restore and Protect the Environment with GATOR PRODUCTS

We provide environmental products that protect our future.
For years, we have been using oil-based products to mine natural resources like peat moss and clay and using them to absorb unwanted hydrocarbons! Then we transport the unwanted hydrocarbons and used sorbent to a hazardous landfill. This just moves the problem from one location to another!
Oil Gator is made from a waste product produced by the cotton industry. Truly, a recycled product put into action. Oil Gator has been certified by a USDA authorized laboratory as 100% bio-based (all natural).
Oil Gator's patented technology makes it a superior, cost-effective and environmentally friendly choice for all your cleanup applications.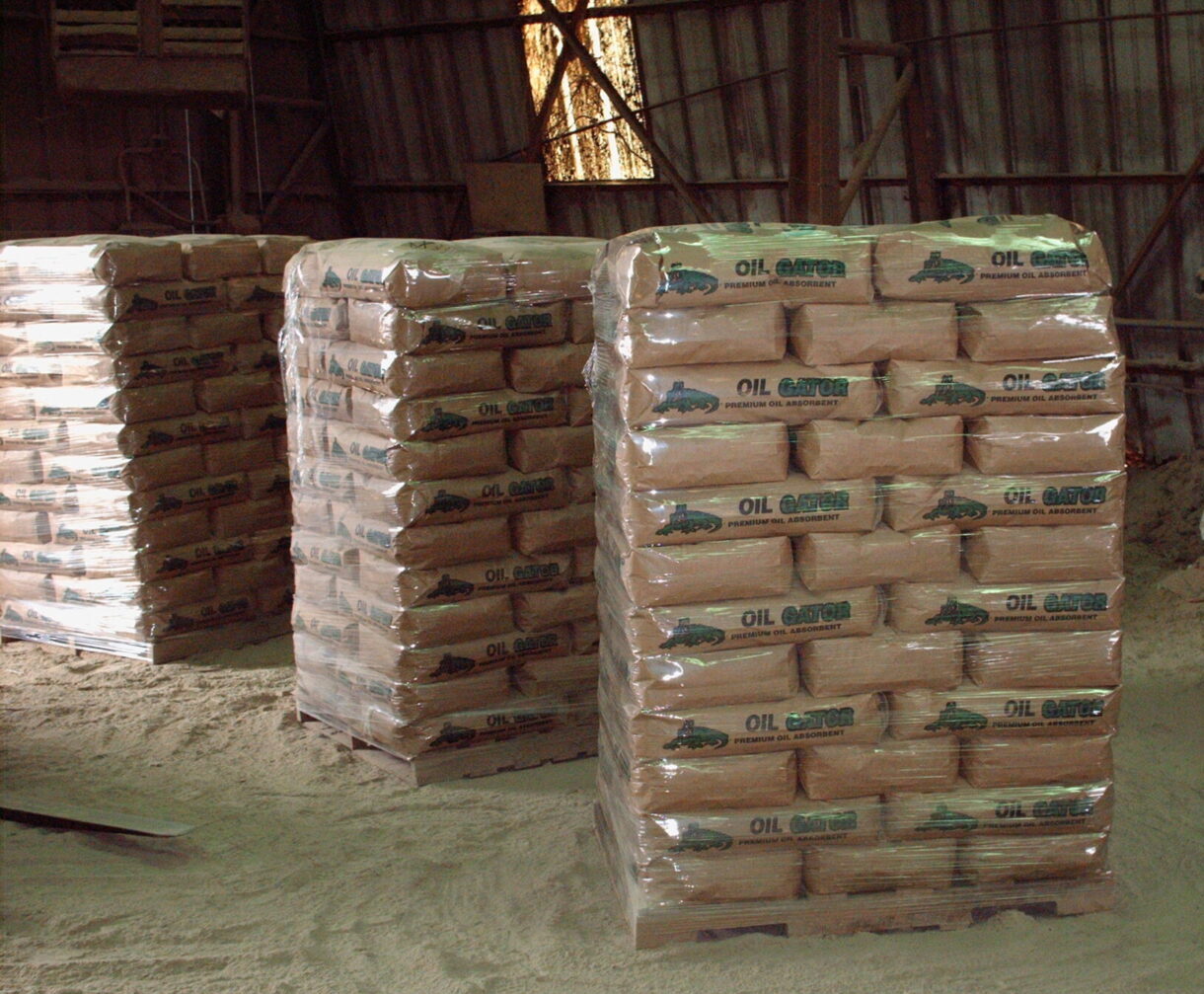 United States Department of Agriculture (USDA) Alternative Agricultural Research & Commercialization Corporation (AARC)
AARC invested in the development of Oil Gator. Oil Gator helps customers meet the EPA mandate to reduce generated waste (#12873 guidelines).
In 2011, the USDA approved laboratory certified that Oil Gator was 96% bio-based.
In 2016, the same USDA laboratory certified that Oil Gator was 100% bio-based.
Gator Products are manufactured at our factory just outside Jackson, Mississippi, USA. Gator International is the Sole and Exclusive Worldwide Agent for Gator Products.